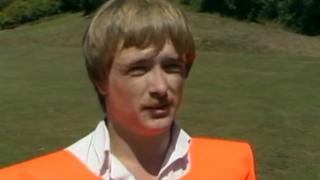 Russell Bishop's lies started even before his victims' organizations were found, when he turned out to help sought for the two "girls " he had killed. His deceit continued for decades, until a change in the law and advances in discipline led to his belief for their murder.
Bishop was among the first on the scene when Nicola Fellows and Karen Hadaway – afterward known as the Babes in the Wood – were found dead in a woodland den in Wild Park, near Brighton's Moulsecoomb Estate, in October 1986. They had been strangled and sexually assaulted.
The roofer went on to protest his innocence following his arrest and during the 1987 ordeal, from which he walked away a free man.
Police still recollect how he became a "cause celebre", "re fighting" "justice" for the schoolgirls after his acquittal.
But within three years, he had kidnapped and sexually assaulted a seven-year-old girl and left her for dead at Devil's Dyke on the South Downs.
Former detective inspector Malcolm Bacon said Bishop had by then become a well-known figure in Brighton.
"He was walking round, fronting rallies, trying to find out who the 'real person' was who had killed the girls."
But he said: "It was pretty obvious at that particular experience that he was responsible."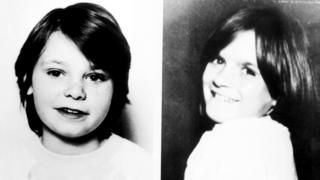 Mr Bacon said the 1987 acquittal directly led to the Devil's Dyke attack.
"We didn't get the conviction, which is what should have happened. And it was as a result of not get that conviction that the horrifying happens of February 1990 were allowed to occur, " he said.
Paedophile guilty of Babes in Wood slayings Sweatshirt 'linked carnage accused to girls' Image caption Image caption Image caption Image caption Image caption Image caption Image caption Image caption