The fey Banhart presents hope to beta males everywhere, accusing his soft-rock bohemian woos with magnetic, swooning beauty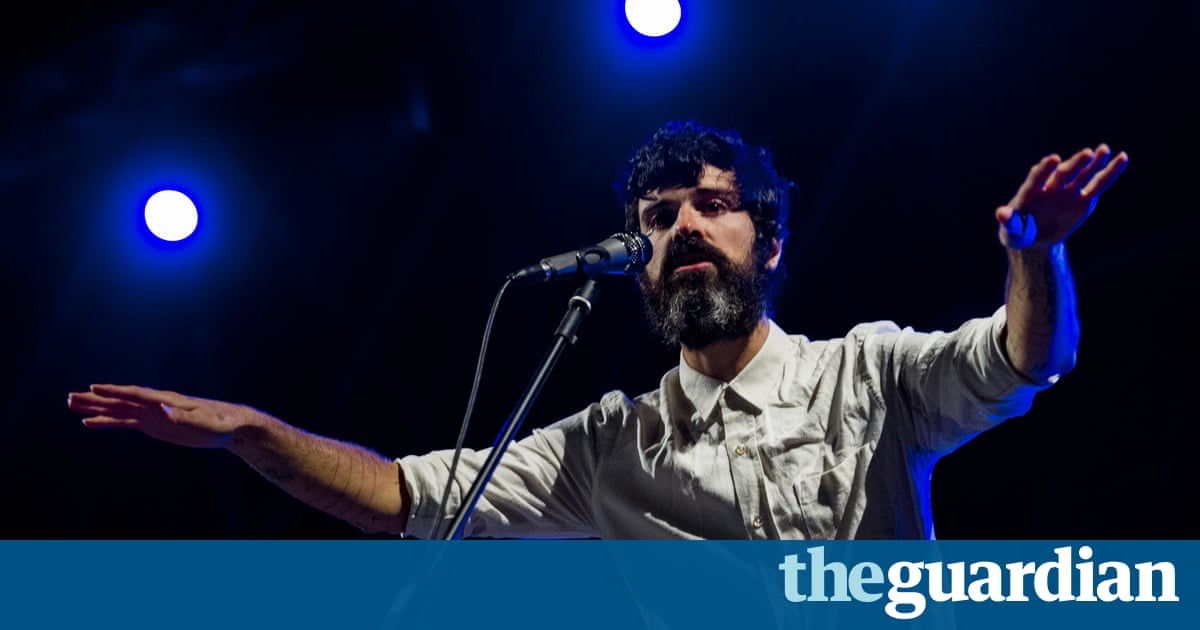 Were an illustrated minors dictionary to have an H is for Hipster page, Devendra Banhart would gleam out from it in coloured pencil, probably dressed in the high-waisted slacks he and his clique wear tonight. But while his pedigree( bearded skateboarder, dated Natalie Portman, did an Oliver Peoples advert) might recommend aloofness, the Venezuelan-American songwriter backed here by a four-piece strap is only one of the most magnetic performers around.
His rather fey demeanour, all revolved wrists and rambling observational comedy, imparts hope to beta males everywhere. A maiden on the balcony grabs her chest and sheds an imaginary few of her nature at him, while others below turn and rustle. For his is songwriting of pure bohemian fiction soft rock and folk-pop that sneaks and struts, never with oleaginous machismo but instead a tomcat eroticism.
Attracting predominantly from his excellent( and underrated) last-place two books, Mala and Ape in Pink Marble, its a bit as if Bob Dylan is fronting Os Mutantes; American folk institutions scratch up against cosmopolitan Latin prospers. After the prowling Fr Hildegard von Bingen, reimagining the 12 th-century female German mystic as a VJ, Banhart improvises a little ditty about his malfunctioning guitar pickup; he reassures singletons in the gathering that theres billions and billions of creatures in your person who love you, before propelling into the woozy bossa nova of Jon Lends a Hand. In other hands this pitter-patter would be insufferably cute, but Banharts charisma alchemises it into allure. A shouted petition during a solo division kickings off a cord of crowdsourced anthems, 20 seconds here and there of the likes of Chinese Children and Noah.
Anyone not tucked up like a duckling in the palm of his hands by this point is surely prevailed round when he canvasses pranks from love; Finbar from Dublin tells a good one about ordering pizza in a library.
Read more: www.theguardian.com