The skip intro function looked to realize the theme arium obsolete, but a new wave of tallies prove why they still matter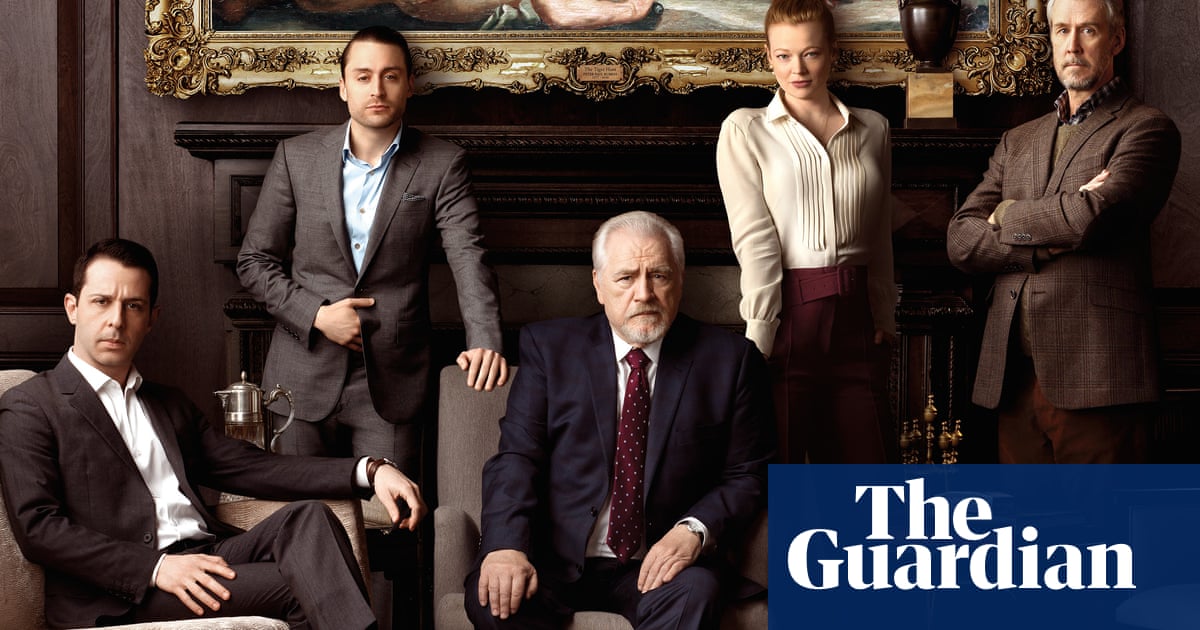 The TV theme theme is almost dead. Who has get time to sit through opening ascribes? Entertainment in 2018 is supposed to be delivered instantly, direct to your brain, as soon as you click the button. Netflix has even interposed a Skip Intro feature, so you can bypass that minute-and-a-half of some poor composer or band's hardest employment and get straight down to it. Programmes are moving away from theme chants, increasingly preferring to sidle in coolly without riling to introduce themselves, or concentrating on grabbing your attention before it moves. It has come to the point where a new is demonstrating that does have a proper tune stands out, and HBO's immense Succession is leading the road in keeping the sweeping, cinematic, faux-classical TV theme alive. Here are five had indicated that establish their identities using music as much as terms …
The bitter symphony: Succession
Super-bombastic and going on for an virtually sarcastically long time- it called to speak to mind the endless overblown music strings that led up to the ad bursts in Brass Eye- Nicholas Britell's main title theme for the HBO drama about a toxic lineage of media financiers robustly crowds you in on what sort of show you've signed up for. There's a large whiff of outraging indulgence, and a suggestion of splendid buildings splintering into shards, as dementedly cascading piano and gothic cord detonations virtually tip over into satirising the serious, prestigious music that used to accompany serious, prominence drama. Succession is a statu drama, but it has an undercurrent of malevolent incongruity that its opening music perfectly captures.
The tension-builder: The Americans
Nearly all dramata now deploy a cold open, ie they go straight into the first incident before a entitlement placard reminds you which show you're watching- and even that is often simply a brief flash of the logo before we flip-flop straight-shooting back to the action. But The Americans, a taut retro thriller about Russian sleuths in Washington in the 1980 s, flew the flag for a proper theme that interacts instantly with the coldnes open: just as you realised what the crisis of the week was, in burst what voiced like a switchblade being rubbed across piano strings, inducing you jolt every time. As this year's final season meander itself up ever tighter, Nathan Barr's hypertense, eastern-tinged intro music only got more effective.
The posh crank: The Crown
It'd be a shame to hop-skip it after they've squander so much money on it: like all else in Netflix's true-ish storey of the British royal family, the opening music- by Hans Zimmer , no less- dribbles with extremely expensive class. An actual theme would be frightfully obscene, so instead Zimmer delivers a slow, sumptuou swell, mirroring the feeling of highly refined and repressed panic that pervades a lot of the occurrences. What is it like to have the weight of biography and national hope gradually crush your bones to powder? Here's that feeling in musical form.
The big-hearted sleep: Westworld
Before it launched on HBO, Westworld was considered to be a potential long-term replacement for Game of Thrones, and it took a similar approaching to "todays opening" names. Lavish CGI is combined with music from Thrones' virtuoso composer, Ramin Djawadi, but Westworld's self-image as a subtler, deeper, more serious proposition is reflected by a extravagant downer of a theme that swoons oppressively as if it's trying to coerce you to sleep. It's simply no enjoyable. Impatient onlookers might look for the Skip Intro button before remembering that this is on Sky , not Netflix- then again, if perseverance isn't your goodnes, you are unlikely to make it through a whole chapter of Westworld anyway.
The perfect pastiche: American Vandal
Among the countless hallmarks of the true-crime boom that this comedy- which returns for season two this Friday – unerringly spoofs is the theme music from bingeworthy Netflix documentaries such as Making a Murderer, The Keepers and The Staircase. It's almost obligatory in the category to have a string quartet play a plaintive hitherto dramatically undulating section that says to spectators: what you're about to see is horribly real and deeply tragic, but it's also, let's face it, a bit mysterious and exciting. American Vandal, tastefully, doesn't overdo it- unlike, for instance, The Fourth Estate, a fairly tranquilize sequences about the New York Times with an incongruous Trent Reznor theme that establishes it definitely sounds like the journos are filing copy from a torture dungeon in hell.
Read more: www.theguardian.com