The enormous photographers awesome personas taken from drones, propellor airplanes and a 50 ft selfie stick show how manufacture has drilled and drained our planet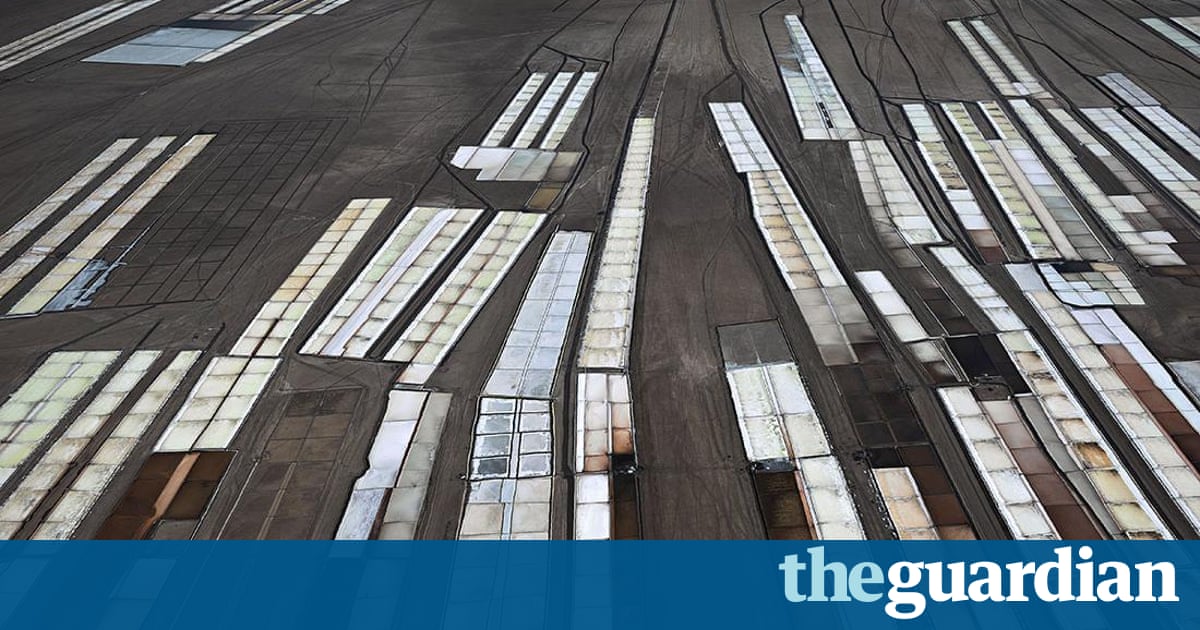 Rectangles of pale blues and commons lie scattered across a sea of grey sand, looking a little bit like someone dropped their Farrow& Ball emblazon swatches in a feline litter tray. The mottled gray-haired background is tagged with faded layers of scrapings and doodles, like an endlessly reworked charcoal-grey attract, from which the little blockings of colour reflect out as shining jewels in the dust.
This is what the salt pans of Gujarat in north India look like, when verified through the painterly birds-eye lens of Edward Burtynsky. The 61 -year-old Canadian photographer has devoted his profession to capturing people impact on the landscape from above, heightening the uncouth debris of slag stockpiles and open-cast mines into exalted wall-sized chant to how weve established our observe on the surface area of the Earth. And hes on a mission to document it all before its too late.
I happened upon the salt pans on Google Earth one day, he says, sitting in east Londons Flowers Gallery, where an exhibit of his run opens on 16 September. A few months later I was in a Cessna hovering over them, are seeking to captivate this incredible terrain before it disappears.
Read more: www.theguardian.com