New era at Arsenal causes the frustratingly, semi-explored Aaron Ramsey the chance to become the terminated midfielder under Unai Emery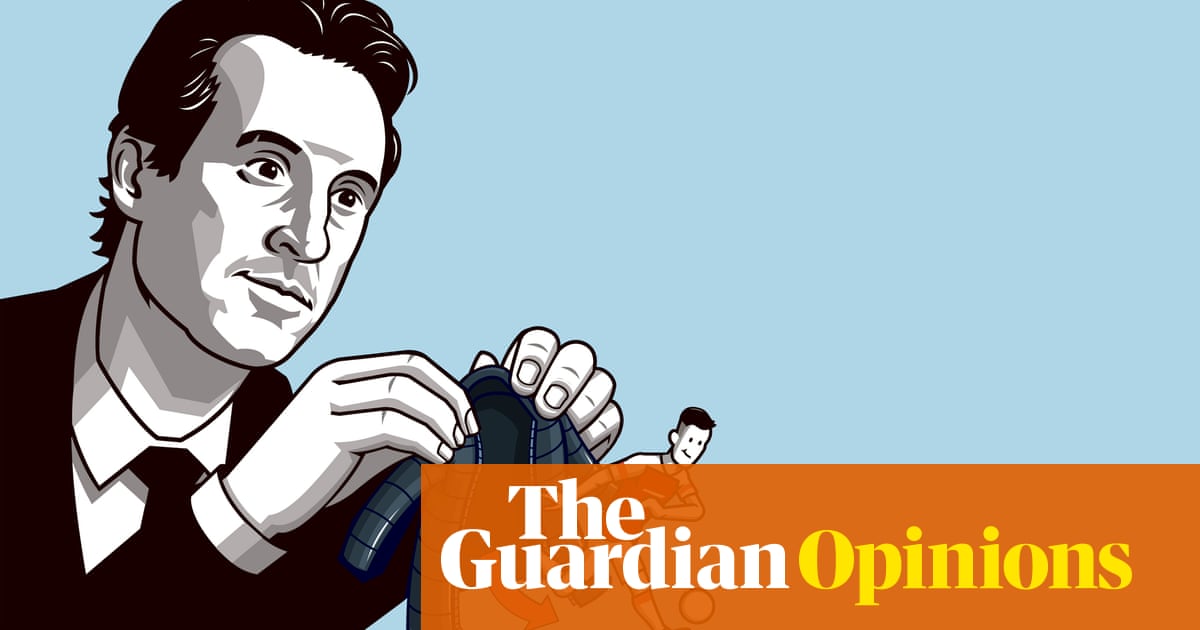 How can I begin anything new with all of yesterday inside me, a wise man once wrote: not talking about Arsenal in the post-Wenger periods but still kind of talking about Arsenal in the post-Wenger days.
Most likely it won't hit home until the first Premier League match at the Emirates next week, one of those August eras when the grass is a wild lime park, when the outcome and aims pass in a sun-drunk stupefy and football feels like a dance or a lark or a little bit of merriment. At which quality there might be the first pang.
Yes! He really is gone, the thin lily-white duke with his furrowed frown, the touching course his trousers flap merely short of his shoes as he strides towards the touchline, totally baffled by the slew of the same concept that ever happens to his unit happening to his team once again. For a moment your heart have begun to grow at the Wenger-shaped absence. And then, just as hurriedly, it will stop swelling. And you'll be totally fine. Because let's face it, it's actually a huge succor it's all over.
And things have already changed. For the first time in a while, to think about Arsenal in August is to feel documents of intrigue, hope and delightful skepticism. The fate of those who have followed an era-spanning manager shows biography is against Unai Emery. But Emery has one major advantage over Arsene Wenger. Chiefly he isn't Arsene Wenger but is instead a manager whose methods and organizes are only opposed to those of his predecessor.
The premier mark is that he actually has methodology and organizes. The message from the training ground is Arsenal's players have been working strenuously at playing without the ball. Rugged, useful additives have arrived. There is talk of Emery's fetish for video analysis, his agreeably dull and technical press conference. And so the necessary process of is moving forward has begun. The cultural revolution will in time kick over the Wenger retraces, deprived the quilted costumes from the golf-club patronize mannequins, dynamite the giant stone Wenger leaders from the hillsides.
As far as this summer croaks the remaining memo of plot is perhaps the highest importance. Yes, it's time to talk about Aaron." I miss him to be with us, but …" Emery said this week, requested information about Aaron Ramsey's still unsigned contract. Arsenal followers require Ramsey to stay, although a few have whispered about cashing in, swimming the harsh punkishness of taking down the definitive gravestone to the years of post-Highbury Wenger-ism.
There are other candidates for the role played by characterizing late Wenger-era player. Theo Walcott is a popular pick. Even now Walcott remains a amazing mingle of extreme dimensions and extended periods of mostly doing good-for-nothing, a player who towards the end of his time at Arsenal boasted the mane and beard of someone who doesn't play any sport at all, resembling instead a charismatic regional paper clip sales administrator who, yes, wants to speak to you about paper clips but likewise about human potential and the capability of the mind.
But for me it's Ramsey, a footballer of far greater depth and attention and Arsenal's good midfielder of the past five years old. Is there a more frustratingly semi-explored high-end midfield ability in Britain? He remains a puzzle aged 27, a player who runs more than anyone else but at times can still seem strangely static, a midfielder who basically has everything, on the days when he has everything. Ramsey is all about the brilliantly smooth-surging sixth-minute late-running ink-finish opener in a three-goal firstly half against mid-ranking opponent on a Premier League October afternoon. But he also stinks of the 3-0 early April defeat at home to Chelsea as some weirdly staffed late-Wenger Arsenal simply fall apart under pressure like a broken teapot. He's one of the best late Wenger-era players. But at times he can also resemble a parody of a late-Wenger participate, something distilled in a laboratory from hair of Hleb, essence of Bischoff and a labyrinth of old Silvinho toenails.