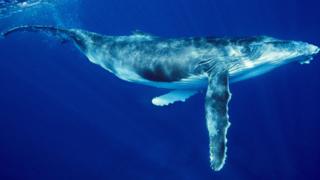 A whale choir, the expedition of cosmic froths and a slime study are among five recommendations shortlisted for the Dare Art Prize.
The annual 15,000 prize, in its first year, is targeted at get artists and scientists to work together creatively.
The other entryways are chamber music scored beneath the limits of human listening plus artworks which categorize ardours exploiting scientific rigour.
The shortlist was announced by Opera North and the University of Leeds.
Applications for the proposed draft artworks were received from around the world, with those on the shortlist using media "ranging from music to carve, from holograms to interactive installations".
The five artists are 😛 TAGEND Marina Rees: "Shes been" researching and delineating the skeletons of whales exploiting din. Based in Iceland, the creator would create installations receiving live transmissions from naval homes, with Opera North's Chorus "transformed into a whale choir". Melanie King: She is studying at the Royal College of Art and has related "cosmic bubbles" – based on work by Leeds University's professor Tom Hartquist – to soap illusions in 17 th Century painting. She proposes an installation of "experimental visual and perceptual illusions". Samuel Hertz: He is a musician who proposes a action involving low frequency infrasound below the limits of human hearing, but "can be felt, and may have an effect on humor and emotions". He would collaborate with Leeds University's School of Earth and Environment and its Interdisciplinary Centre for Scientific Research in Music. Robin Dowell and Joanna Lampard: Their backgrounds are in statue and portrait respectively, and they propose to classify passions "with a scientific rigour". They want to work with psychologists, bacteriologists and physicists to make work in the form of sculptures, epitomes or works.