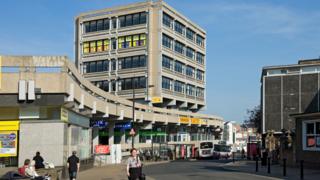 A recent Magazine article featuring 10 concrete houses that drive people mad captivated quite a replies from readers. Here, some of them choice the buildings they find "shouldve been" drawn the original list.
One building which drew the ire of numerous is Stonebow House in York( above ). It was one of numerous alleged cement monstrosities that people recommended we ought to boast after our initial segment was published. Some of private buildings peculiarity here undoubtedly divide opinion.
Paul Horrocks, York : Having lived in and around York since 2001 I am still amazed that Stonebow House ever got the planning permission to be built in this historic municipality and is still standing despite being predominantly empty for many years.
Steve Woodhouse: Possibly "the worlds largest" hated building in the UK, largely due to it being so out of plaza in such a beautiful and picturesque city.